On July 16, 2023, Chang Tsi & Partners' 20th anniversary celebration event took place in the grand banquet hall of the China World Hotel, Beijing. The event was attended by all partners, colleagues from various offices across Beijing, Shanghai, Guangzhou, Shenzhen, Guangxi, distinguished alumni, and some family members, with a total of over 350 attendees coming together to commemorate this milestone.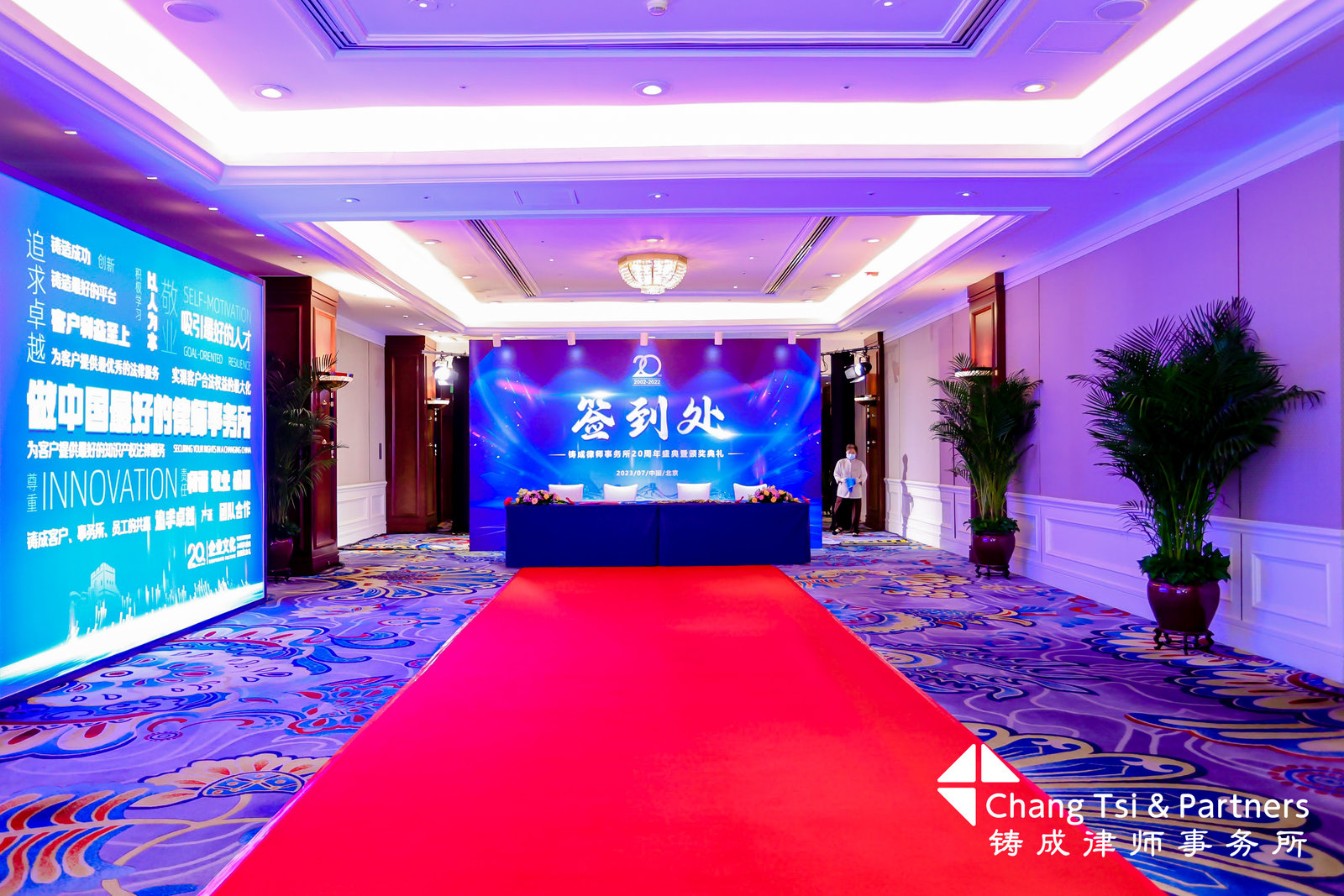 The celebration commenced with a 50-meter red carpet corridor, showcasing the remarkable journey of Chang Tsi & Partners over the past 20 years, from its humble beginnings to its transformation and soaring success.
Adorned in elegant evening attire, the distinguished attendees walked the red carpet, exuding the essence of Chang Tsi & Partners' elite spirit.
The event was divided into three main parts: the Partners' speech, an award ceremony, and a banquet. The celebration opened with a passionate piano performance by April Xu, igniting the atmosphere with its brilliance.
Managing Partner, Simon Tsi, delivered an inspiring keynote speech on behalf of the firm's executive committee. He recounted Chang Tsi & Partners' tenacious growth story, shared valuable insights on how the firm stands out in a competitive landscape, and set forth a resolute vision for the future, guiding the path towards the next strategic objectives.

In honor of the 20th anniversary, Chang Tsi & Partners presented the most extensive and prestigious awards ever held, recognizing the exceptional contributions of each Chang Tsi member and setting new benchmarks to inspire dreams and uphold the core values.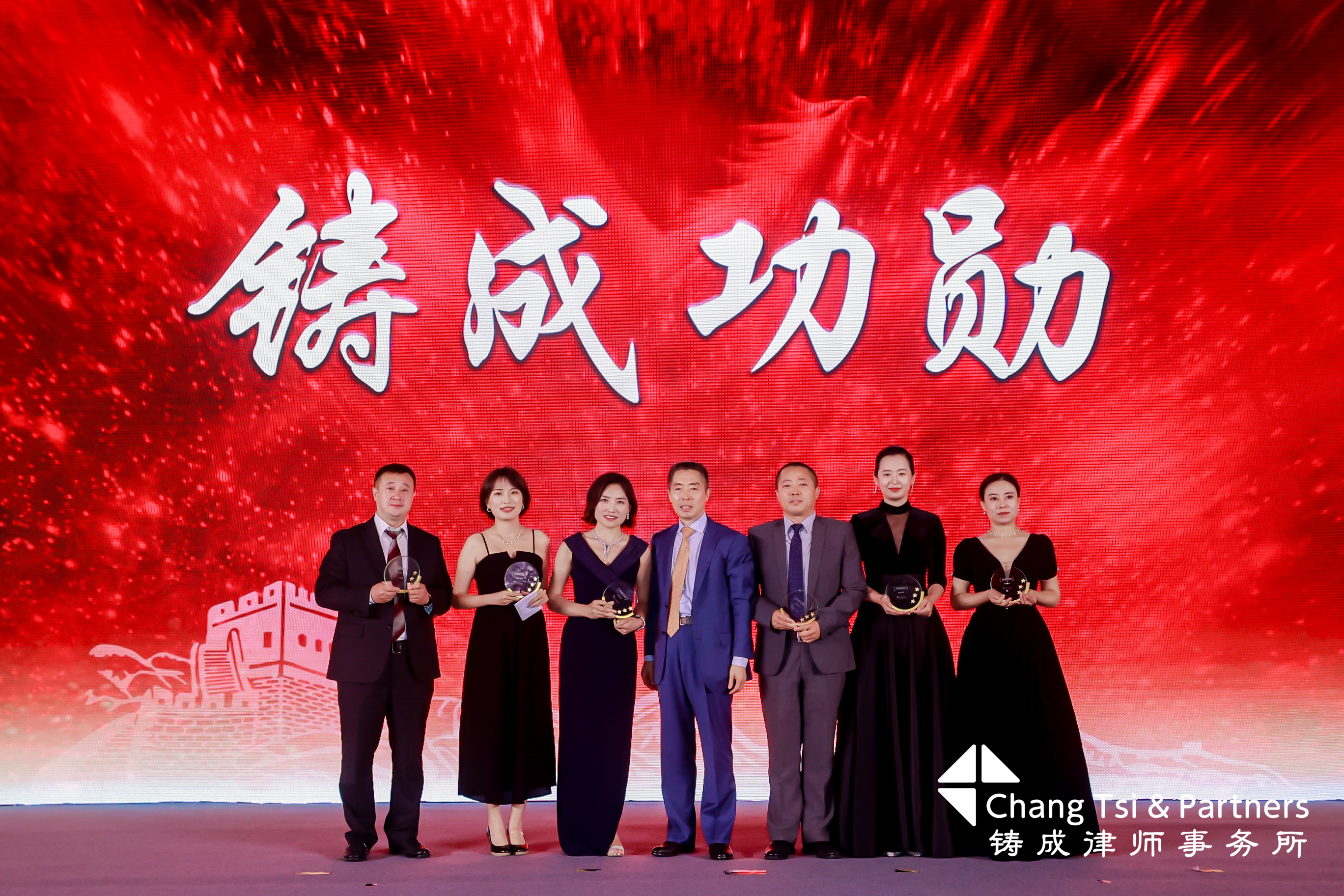 During the banquet, the talented Chang Tsi members presented a mesmerizing audiovisual feast, from the heartwarming rendition of "Chang Tsi in My Eyes" to the performances from the major branches in Beijing, Shanghai, Guangzhou, and Shenzhen, showcasing the vibrant spirits and diverse talents of our young lawyers and industry leaders, earning thunderous applause.
Throughout the evening, we shared joyous moments, creating a joyful and harmonious ambiance.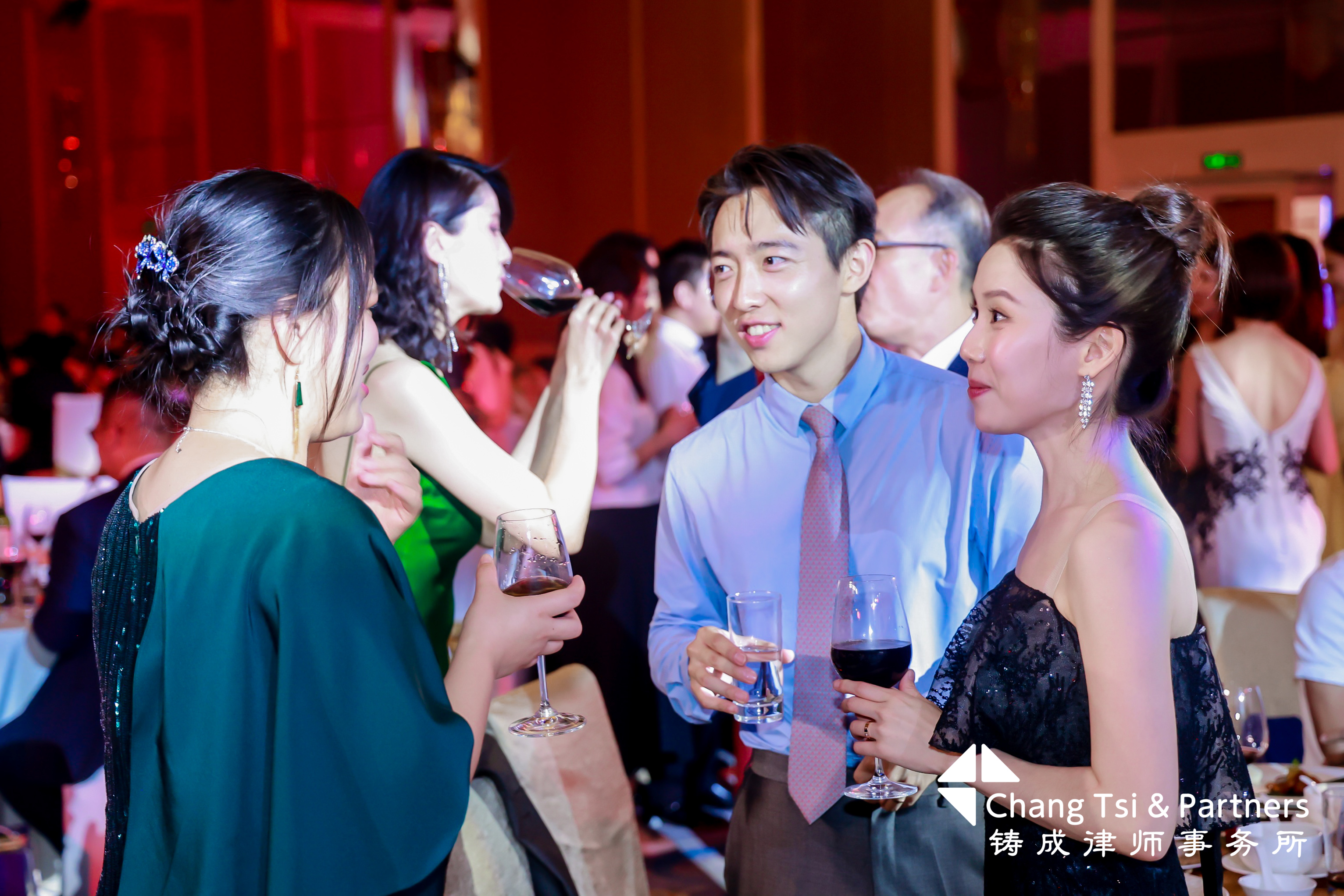 As we look back on the journey, Chang Tsi & Partners' steadfast steps have formed a beautiful tapestry, embracing change and embracing an international vision, weaving a story of a new era and a new China. In the future, Chang Tsi & Partners will embrace the ever-changing times, standing at the forefront of the tide. We will continue to adhere to our values, dedicate to intellectual property as our core business, and forge Chang Tsi & Partners into a premium legal service brand, ascending our shared cause to even greater heights!