Recently, the highly anticipated "50 Intellectual Property Lawyers Under the Age of 50" (U50) list was announced. Tracy Shen, Partner of Chang Tsi & Partners successfully made the list, becoming one of the highlights of this prestigious ranking.
The U50 list, curated by the authoritative media IPR Daily, aims to recognize outstanding lawyers in the field of intellectual property and set higher benchmarks for the industry. This year, IPR Daily, in collaboration with the China Intellectual Property Research Institute and WeLegal, launched the "China's Top 50 Intellectual Property Elite Lawyers Under 50" selection, focusing on more professionals in the intellectual property field and gathering a stronger force of intellectual property elites.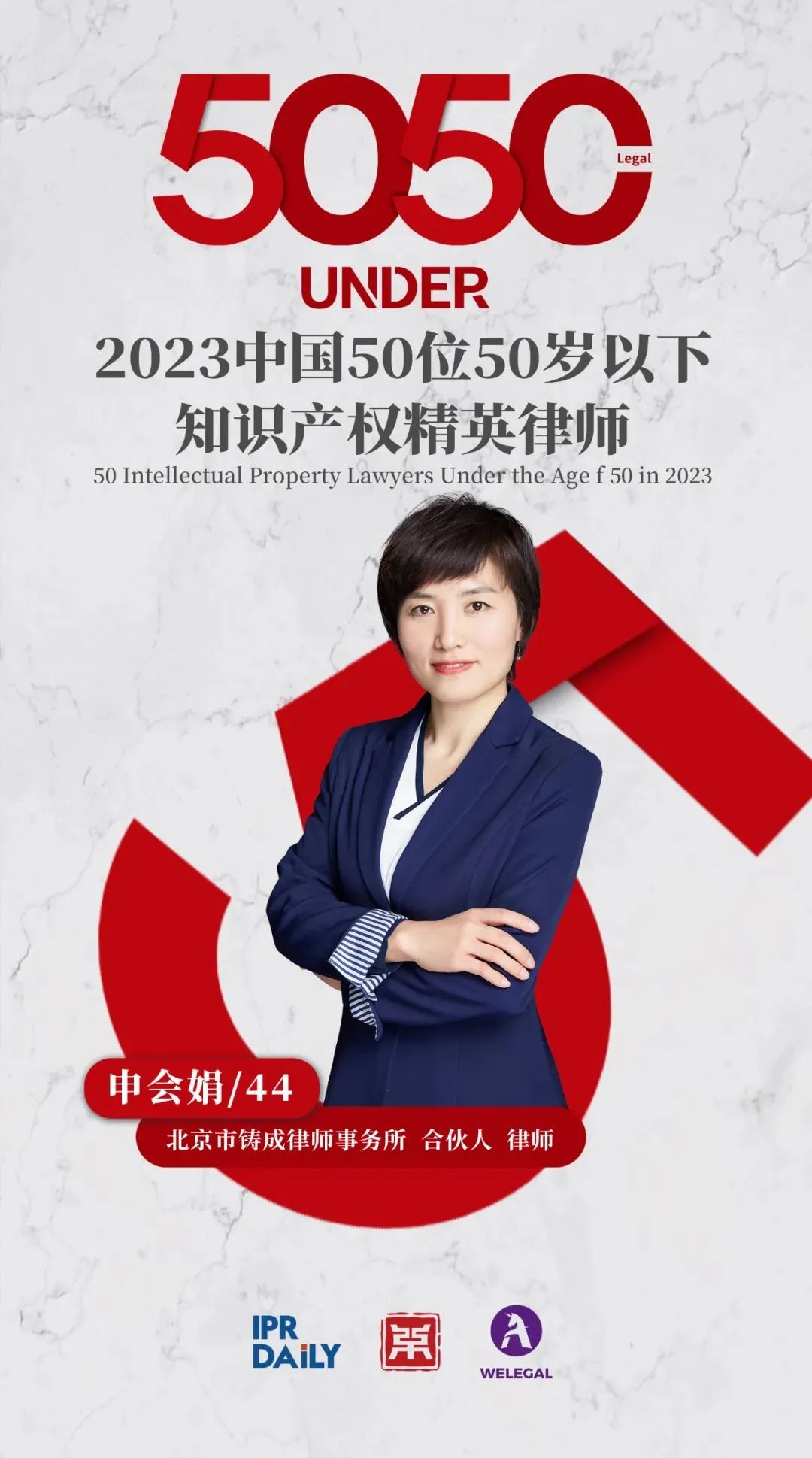 Tracy Shen stood out in this selection process with her exceptional performance and profound expertise. As a Partner and Head of the Shanghai office at Chang Tsi & Partners, she possesses 16 years of experience in intellectual property law, safeguarding the intellectual property rights of clients from both domestic and international backgrounds. As an active participant in the intellectual property field, Attorney Shen has made significant contributions to the industry's development and was honored with inclusion in the Beijing Lawyers Association's Foreign Lawyers Talent Pool in 2021.
Chang Tsi & Partners has consistently been committed to providing top-tier legal services in intellectual property, and Tracy Shen's inclusion in the U50 list further exemplifies the firm's strength. It represents the overall excellence and professionalism of the Chang Tsi team, setting an example to attract more young talents to the field of intellectual property.
Let us congratulate Tracy and look forward to even greater achievements for Chang Tsi & Partners in the realm of intellectual property!