We are thrilled to announce that Chang Tsi & Partners' Founding Partner, Spring Cang, has been recognized in the 2023 Global Elite Thought Leaders-Trademarks list by Who's Who Legal.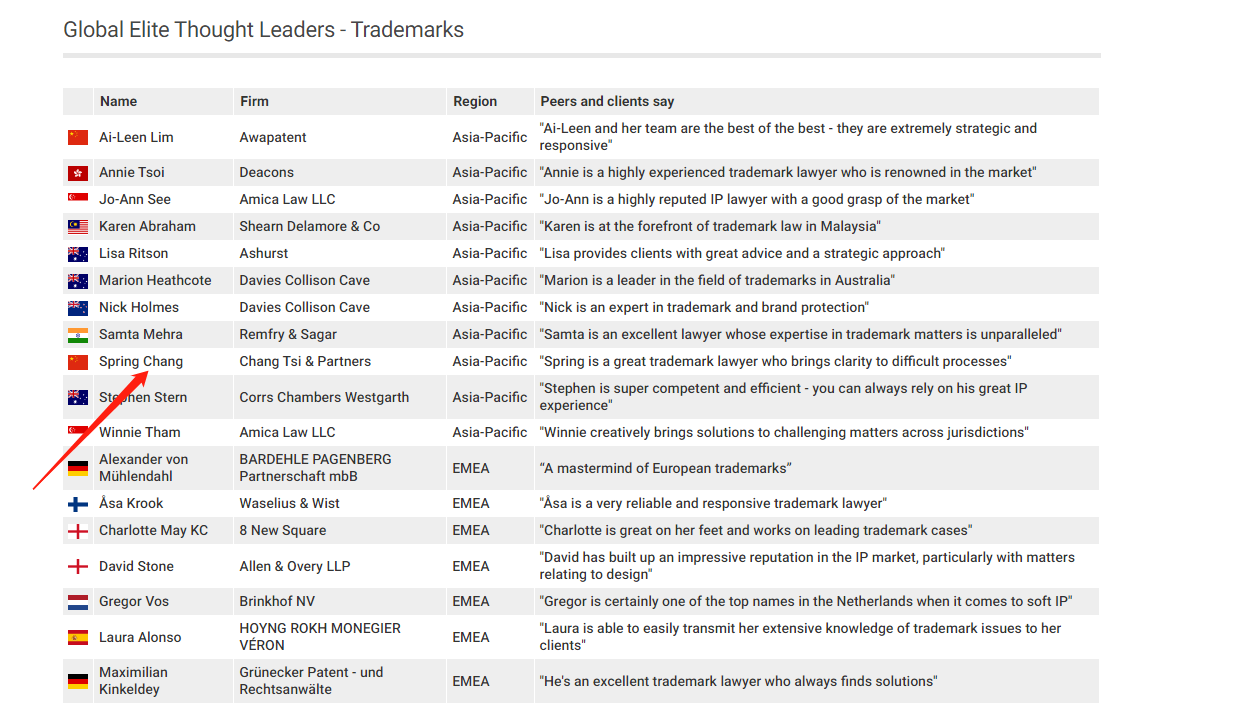 Who's Who Legal, a renowned legal media outlet under Law Business Research Limited based in London, conducts comprehensive research into legal markets worldwide. Spring Cang's inclusion in this prestigious list is a testament to her exceptional legal expertise and contributions to our firm's success.
We would like to extend our sincere appreciation to our outstanding team and valued clients for their continued support. This recognition underscores our commitment to providing top-tier legal services and maximizing our clients' legal rights.

Founding Partner | Attorney at Law | Trademark Agent