We are thrilled to announce that Chang Tsi & Partners has once again achieved recognition as a Highly Recommended Firm for 2023-24 by AsiaLaw. This accolade reaffirms our commitment to delivering exceptional legal services to our clients.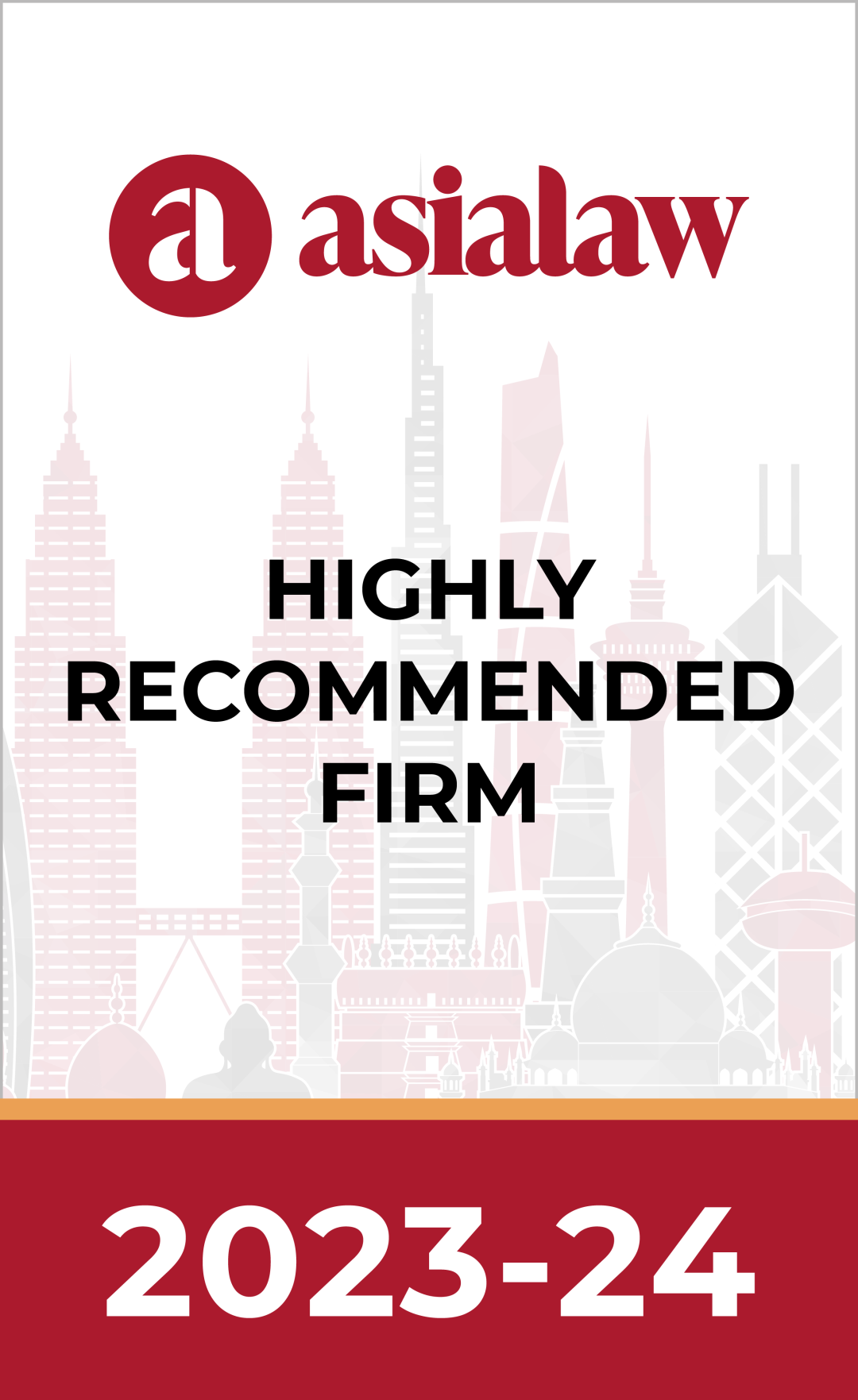 AsiaLaw is a renowned international legal rating agency that covers five jurisdictions in the Asia-Pacific region and provides the latest information and rating analyses for 28 sectors and fields of law firms and individual lawyers. Each year, AsiaLaw conducts a comprehensive evaluation of law firms and lawyers in the Asia-Pacific region, gathering information from various sources, including internal surveys, feedback from partners, and client feedbacks.
We are also proud to share that two of our esteemed partners have been listed individually:
Spring Cang, Founding Partner, has been recognized as an Elite Practitioner.
Simon Tsi, Managing Partner, has been honored as a Notable Practitioner.
These distinctions reflect their outstanding contributions to our firm and the legal community as a whole.
With over two decades of dedicated industry experience, Chang Tsi & Partners remains committed to our core values of maximizing our clients' legal rights and delivering customized, comprehensive, and competent legal services in the field of intellectual property. We look forward to continuing to create value for our clients and contributing to the growth and development of the legal industry.