Recently, IP Stars, an internationally renowned ranking institution in the field of intellectual property, released its 2023 IPSTARS List for Practitioners. Spring Chang, Founding Partner of Chang Tsi & Partners, was honored as "Trademark Star", and Michael Wu, Partner at Chang Tsi & Partners, won the title of "Patent Star".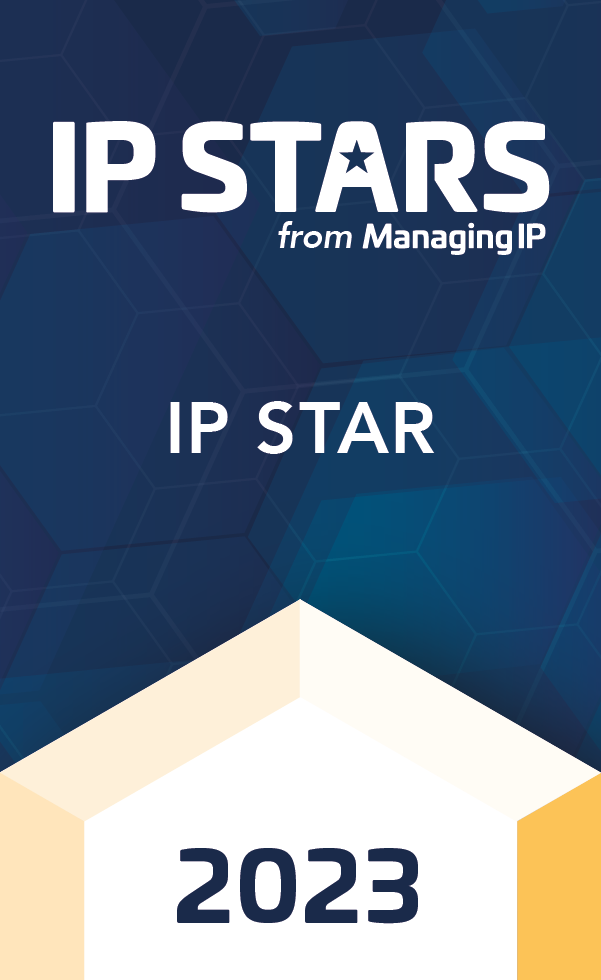 IP Stars is a leading global guide for intellectual property law firms and practitioners. Their research covers multiple intellectual property fields and more than 70 jurisdictions, making it one of the most comprehensive and respected IP guides in the industry.
The IPSTARS List for Practitioners published by IP Stars is based on extensive surveys and analysis conducted by the world's largest IP research institution. The rating process includes collecting feedback and opinions from clients and practitioners, investigating the performance of lawyers in areas such as practice scope, professional capabilities, innovation, and client services. Ultimately, it generates an objective, professional, and reliable list.
Spring Chang, as the Founding Partner of Chang Tsi & Partners, has been awarded the title of "Trademark Star" for her outstanding performance in the field. With extensive experience in trademark law, Spring Chang has earned wide acclaim from clients for her excellent expertise and problem-solving abilities. Her dedication to the practice and focus on client interests have made her an outstanding lawyer in the field of trademarks.
Simultaneously, Michael Wu, as a Partner at Chang Tsi & Partners, has made remarkable achievements in the field of patents, securing his place on the "Patent Star" list. With vast experience and expertise in patent applications, patent infringement, and patent litigation, Wu is renowned for his in-depth understanding of complex technical fields and outstanding legal insights. Over the years, he has provided professional and reliable patent services to clients.
The patent team of Chang Tsi & Partners has been practicing patent law for almost 20 years, and we provide full-scope services on patent matters including patent prosecution, litigation, transaction, etc. There are more than 60 patent professionals in the team, who are not only subject matter experts, but also specialize in diverse technical disciplines, such as Biochemistry, Chemical Engineering, Physics, Genetics, Computer Science, Artificial Intelligence, Mechanical Engineering. Generally, our team handle about 7,000 prosecutions and more than 100 litigations on a yearly basis, and we work for many high-profile clients, both domestic and international. Other than Mainland China, we also provide patent services in Hongkong, Macao, and Taiwan. If you are looking for a Chinese IP counsel who provides superior services with reasonable fees, we are definitely one of the best options.